Keynote Talk
Speaker
Robert Zak (Intel)
Title
Networks Off Chip: High performance Fabrics in support of the Data Center Computer
Abstract
Warehouse scale compute systems are increasingly being used to support HPC and HPC-like (e.g. machine learning training) "scalable workloads". The required tight coupling of compute functions, DRAM, and NVM resources over scales of 100's of meters, and thousands of fabric endpoints has driven continued innovation in data center Fabrics, including Intel's OmniPath Architecture. In this talk, I will look at the challenges associated with building these "off-chip" networks, as well as the implications, challenges, and interactions with on-board, on-package, and on-die networks.
Biography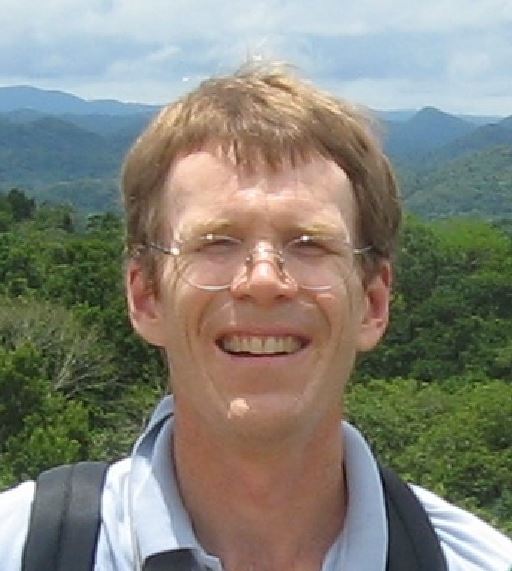 Bob Zak is an Intel Fellow and the lead architect for Intel® Omni-Path Architecture in the Data Center Group at Intel Corporation. He leads the development of Intel's next-generation fabrics, which are targeted toward high-performance, scalable computing systems for demanding applications such as scientific computing, machine learning, data analytics and storage clusters.
A specialist in high-performance computer networking fabrics, Zak joined Intel in 2006. Before stepping into his current role in 2012, he spent several years as senior principal engineer in Intel's pathfinding and architecture business unit. His work there included two-level memory architecture, non-volatile memory architecture and most recently, microserver platform architecture.
Before joining Intel, Zak was a distinguished engineer at Sun Microsystems Inc. During his 10-year tenure at Sun, he contributed to networking strategy and served as an architect for UltraSPARC I/O, InfiniBand technology and scalable distributed cache architectures for enterprise servers. Earlier in his career, Zak spent 10 years working in and eventually leading the network architecture program at Thinking Machines Corp.
Zak earned a combined bachelor's and master's degree in electrical engineering and computer science from the Massachusetts Institute of Technology.
Panel Discussion
Title
Networks-on-Chip: Past, Present and Future
Abstract
&nbsp Networks-on-chip have emerged as the de-facto communication paradigm for on-chip parallel distributed computing. However, overcoming the critical challenges we faced in scaling up the computational power and addressing the limitations imposed by Moore and Denard laws are not easy. For the last 15 years, we witnessed a tremendous revolution in the mathematical models, algorithms and design methodologies developed for NoC-based multicore platforms. Consequently, instead of integrating a few cores we now aim to interconnect hundreds to thousands of processing elements through an NoC environment. Entering the Internet-of-things revolution calls for for restructuring the knowledge learned, discovering and developing more scalable design methodologies to tackle the new challenges of dealing with big data and embedding intelligence within future smart infrastructure.
&nbsp In this anniversary NOCS special session, pioneers, top thinkers and original scientists will review the success stories of NoC design, will discuss the main challenges that lie ahead of us, and provide inspiring visions for how NoC-based multicores can revolutionize all aspects of life from efficient highly accurate healthcare architectures to intelligent energy systems, from smart infrastructure and transportation to smart cities. This unique event is meant to stimulate a burst of creativity from the NOCS community to embark and solve the critical challenges our society faces.
Moderator
Paul Bogdan (University of Southern California, USA)
Panelists
Luca Carloni (Columbia University, USA)
Nanni de Micheli (EPFL, Switzerland)
Ahmed Hemani (KTH Royal Institute of Technology, Sweden)
Vijaykrishnan Narayanan (Pennsylvania State University, USA)
Partha Pande (Washington State University, USA)
Sudhakar Yalamanchili (Georgia Tech., USA)

Advanced Program

Thursday October 19, 2017
Time

Activity

Location

7.30-8.30

Breakfast

Sapphire, 3F

8:30-8:45

Opening Ceremony
Session chairs: Umit Ogras and Zhonghai Lu


Belle-vue, 36F

8:45-10:00

Keynote
Session chair: Umit Ogras

Networks Off Chip: High Performance Fabrics in Support of the Data Center Computer
Robert Zak (Intel Corporation)

Belle-vue, 36F

10:00-10:30

Coffee Break

Sapphire, 3F

10:30-12:30

Session 1: Efficient Router and NoC Architecture
Session chair: Hiroki Matsutani (Keio University, Japan)


17- Minimally Buffered Deflection Routing with In-Order Delivery in a Torus
Jörg Mische, Christian Mellwig, Alexander Stegmeier, Martin Frieb and Theo Ungerer (University of Augsburg)

34- Distributed and Dynamic Shared-Buffer Router for High-Performance Interconnect
Charles Effiong, Gilles Sassatelli and Abdoulaye Gamatie (LIRMM)

4- A Novel Approach to Reduce Packet Latency Increase caused by Power Gating in Network-on-Chip
Peng Wang, Sobhan Niknam (Leiden University), Zhiying Wang (National University of Defense Technology) and Todor Stefanov (Leiden University)

29- Improving the Reliability and Energy-Efficiency of High-Bandwidth Photonic NoC Architectures with Multilevel Signaling
shan Thakkar, Sai Vineel Reddy Chittamuru and Sudeep Pasricha (Colorado State University)

Belle-vue, 36F

12:00-01:30

Lunch

Sapphire, 3F

1:30-3:00

Session 2: Interconnect Architecture and Heterogeneous System (Best paper candidates session)
Session chair: Axel Jantsch (TU Wien)


*43- Energy and Area Efficient Near Field Inductive Coupling: A Case study on 3D NoC
Srinivasan Gopal, Sourav Das, Partha Pande and Deukhyoun Heo (Washington State University)

*50- Achieving Lightweight Multicast in Asynchronous NoCs Using a Continuous-Time Multi-Way Read Buffer
Kshitij Bhardwaj, Weiwei Jiang and Steven M. Nowick (Columbia University)

*65- BiNoCHS: Bimodal Network-on-Chip for CPU-GPU Heterogeneous Systems
Amirhossein Mirhosseini (University of Michigan), Mohammad Sadrosadati, Behnaz Soltani, Hamid Sarbazi-Azad (Sharif university of Technology) and Thomas Wenisch (University of Michigan)

Belle-vue, 36F

3:00-3:30

Coffee Break

Sapphire, 3F

3:30-5:30

Panel Discussion: Networks-on-Chip: Past, Present and Future
Moderator: Paul Bogdan (University of South California)

Panelists:
- Luca Carloni (Columbia University, USA)
- Ahmed Hemani (KTH Royal Institute of Technology, Sweden)
- Nanni de Micheli (EPFL, Switzerland)
- Vijaykrishnan Narayanan (Pennsylvania State University, USA)
- Partha Pande (Washington State University, USA)
- Sudhakar Yalamanchili (Georgia Tech., USA)

Belle-vue, 36F

Friday October 20, 2017
Time

Activity

Location

7.30-8.30

Breakfast

Sapphire 4 + Sapphire Lobby

8:30-10:00

Special Session 1: Driving Networks from Chips to Vehicles
Session chair: TBD

- Fault-Tolerant Mapping for CAN-based Distributed Automotive Systems
Qi Zhu (University of California, Riverside)

- Uncertainty-aware Design of FlexRay Automotive Networks
Sudeep Pasricha (Colorado State University)

- Design with Hybrid Automotive In-Vehicle Networks
Samarjit Chakraborty (Technical University of Munich)

Belle-vue, 36F

10:00-10:30

Coffee Break

Astor, 36F + Sapphire 4, 3F

10:30-12:00

Session 3: QoS and Application Mapping
Session chair: TBD

23 Fairness-Oriented and Location-Aware NUCA for Many-Core SoC
Zicong Wang, Xiaowen Chen, Chen Li and Yang Guo (National University of Defense Technology)

40 On the Accuracy of Stochastic Delay Bound for Network on Chip
Gaoming Du, Yongliang Zhang, Guanyu Liu, Zhenmin Li, Duoli Zhang and Yiming Ouyang (Hefei University of Technology)

10 SMART: A Scalable Mapping And Routing Technique for Power-Gating in NoC Routers
Hossein Farrokhbakht, Hadi Mardani Kamali and Shaahin Hessabi (Sharif University of Technology)

7 On Runtime Communication- and Thermal-aware Application Mapping in 3D NoC
Bing Li, Xiaohang Wang (South China University of Technology ), Amit Kumar Singh (University of Southampton) and Terrence Mak (The Chinese University of Hong Kong)

Belle-vue, 36F

12:00-01:30

Lunch

Sapphire 4 + Sapphire Lobby

1:30-3:00

Session 4: NoC design for 3D stacking and neural networks
Session chair: TBD

32 XYZ-Randomization using TSVs for Low-Latency Energy-Efficient 3D-NoCs
Hiroshi Nakahara, Nguyen Anh Vu Doan, Ryota Yasudo and Hideharu Amano (Keio University)

53 3D NoC-Enabled Heterogeneous Manycore Architectures for Accelerating CNN Training: Performance and Thermal Trade-offs
Biresh Joardar, Wonje Choi (Washington State University), Ryan Kim (Carnegie Mellon University), Jana Doppa, Partha Pande (Washington State University), Diana Marculescu and Radu Marculescu (Carnegie Mellon University)

12 Rethinking NoCs for Spatial Neural Network Accelerators
Hyoukjun Kwon, Ananda Samajdar and Tushar Krishna (Georgia Institute of Technology)

Belle-vue, 36F

3:00-3:30

Coffee Break

Astor, 36F + Sapphire 4, 3F

3:30-4:50

Special Session 2: Adaptive Manycore Architectures for Big Data Computing
Session chair: TBD

Adaptive Manycore Architectures for Big Data Computing
Contributors:
- Janardhan Rao Doppa (Washington State University)
- Ryan Kim (Carnegie Mellon University)
- Mihailo Isakov and Michel A. Kinsy (Boston University)
- HyoukJun Kwon and Tushar Krishna (Georgia Institute of Technology)

Belle-vue, 36F

4:50-5:00

Closing Remark

Belle-vue, 36F